Getting Healthcare & Health Insurance Materials Translated into Spanish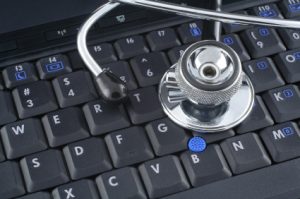 Healthcare open enrollment is an important time for Americans. Having the correct information and materials to sign up for the appropriate healthcare plan, deadlines, and any other information people need is important. We also need these materials and information translated into Spanish to reach a certain part of the targeted audience. With Spanish being one of the most commonly spoken languages in the U.S, Hispanics are an ever-growing part of our workforce, a part that is entitled to healthcare coverage, just like English speaking employees (and will, therefore, require materials and information to be made available to them in Spanish).
HealthCare.gov has a Spanish version of the website, but there have been several complaints about more than a few problems with the site. Visitors to CuidadoDeSalud.gov have expressed their frustration and disappointment in the functionality of the site and the translation in many different places. The grammar, word order, links leading to English pages were all among difficulties that Hispanics faced while trying to enroll.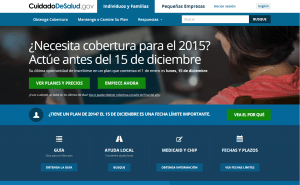 Having these improperly translated materials make it hard for Spanish-speakers to understand what exactly they need to do to sign up for healthcare. It becomes unclear what benefits these employees qualify for and what the ACA requirements are. This is why it's so important to not rely on direct translation tools like Google Translate and hire an actual person to conduct English to Spanish translations of your health care and patient-sensitive information.
Jennings Health Care Marketing put it appropriately by saying, "The days of using only traditional campaigns to reach healthcare consumers is coming to an end. We operate in a vastly changing market with more choices than ever and consumers are more immersed than ever in their healthcare choices. What these consumers truly want is information, answers, and a sense of community with those who have a shared need and experience."*
Now is the perfect time to give consumers clearly translated information. If insurance companies have their own clearly translated materials, they can give them to employers to make it easier for Spanish-speaking employees. Targeting the Spanish-speaking audience can give an insurance company more business than those companies who have an incorrect verb, wording, and unclear information.
Contact Your Spanish Translation Company Today
Get properly translated healthcare materials for your Spanish-speaking audience. Contact us by filling out the online contact form or give us a call at 919-995-2986 to see how we can help you with your English to Spanish translation needs today.
Call us at 919-995-2986 or request a quote online today, below!
---
*Source: The Benefits of Online Patient Communities —  https://jenningshealthcaremarketing.com/benefits-of-online-patient-communities
---