Spanish Document Translation Services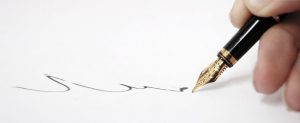 English to Spanish Raleigh provides timely, accurate, and culturally relevant Spanish translation of your physical and digital business documents, including:
Book Translation
English to Spanish book translation is becoming more popular and for great reason. Authors work extremely long hours and jump through many expensive and time-consuming hoops in order to have a book published. That said, rather than reach a narrow English-speaking population, broadening your horizons to reach the Spanish-speaking population could increase overall book sales resulting in not only a strengthened brand but additional book opportunities to take advantage of in the future.
Legal Document Translation
L
egal matters should never be taken lightly or unseriously. English to Spanish Raleigh provides translation services in several legal areas including but not limited to:
Civil Litigation Cases such as collection law, alternative dispute resolution (ADR), HOA issues, restraining orders and injunctions, real estate disputes, mediation, arbitration, contract law and defense, vehicle property damage, insurance coverage issues, materialmen's liens and mechanic's liens, and business litigation.
Business Law Cases such as business entity formation (S-corporations, Limited Liability Company (LLC), Limited Liability Partnership Business (LLPs), Professional LLCs and Associations), contracts (contract negotiations, contract disputes, litigations, and collections), partnership agreements, sole proprietor representation, employment agreements, and non-compete agreements.
Will & Estate Cases such as estate planning, estate administration, probate, long-term care planning, intestate succession, elder law, trusts, living trusts, NC wills and last will testaments, will caveats, and power of attorney.
Personal Injury Cases such as 18-wheeler truck accidents, automobile accidents, texting and driving, wrongful death, medical negligence and malpractice, dental malpractice, defective premise liability, and dog bites.
Real Estate Cases such as restrictive covenants, offer to purchase and contracts, deed preparation, owner financing representation, leases, rental agreements, landlord-tenant disputes, partitions, and land condemnations.
Advertising, Marketing, & Public Relations Translation
These days, businesses are popping up just about everywhere. That said, the need for digital and print advertising, digital and print marketing, search engine optimization, newsletter campaigns, and client onboarding documents are increasing quickly.  Business growth is all about reaching as many qualified potential customers are possible, so limiting your precious business to only English-speaking individuals is advised against!
Whether internal employee documents or external marketing collateral, English to Spanish Raleigh translates documents from English to Spanish at cost-effective rates.
What Makes Us Different?
The translators of English to Spanish Raleigh are native Spanish-speakers and offer Spanish document translation services that help your company establish clear, effective communication, with cultural relevancy in mind.
Ready to Translate Your Documents to Spanish?
If you need your digital assets or physical documents translated from English to Spanish, request a free quote from our expert translators below or call us at 919-995-2986 to get started.
Request a Quote for Spanish Document Translation