Professional HR Document Translation Services
In many sectors, Hispanic people make up a significant portion of the workforce. Almost 20% of the total workforce is Hispanic in origin and speaks Spanish. This is why it is so important to have your HR document translation done correctly.
Why does this matter for your business and your Human Resources (HR) Department? Here are some benefits of using human resources translation services:
Your employees can read your human resources materials. This breaks down language barriers and will lead to faster onboarding of new staff.
Giving your employees safety documents in their target language will help them stay safe in the workplace and help you avoid injuries and higher costs.
Employee manuals and employee handbook translation will show you care for your employees, respect their heritage, and help you retain the best talent on your team.
There are even more benefits you get from professional human resources translation services. As you're considering this, let us show you how our translation services can help your company.
Benefits of Translating Your HR Paperwork
Employing trained professionals to provide HR document translations is common in the business world. Consider for a moment a few examples of the information your human resources department provides:
Safety instructions and training videos to keep staff and customers safe
Legal disclaimers and contracts of employment governing pay, absences, and terminations
Company policy, discrimination, and workplace conduct guidelines
If something went wrong in one of these areas, could a staff member blame the company because the necessary information was not translated for them?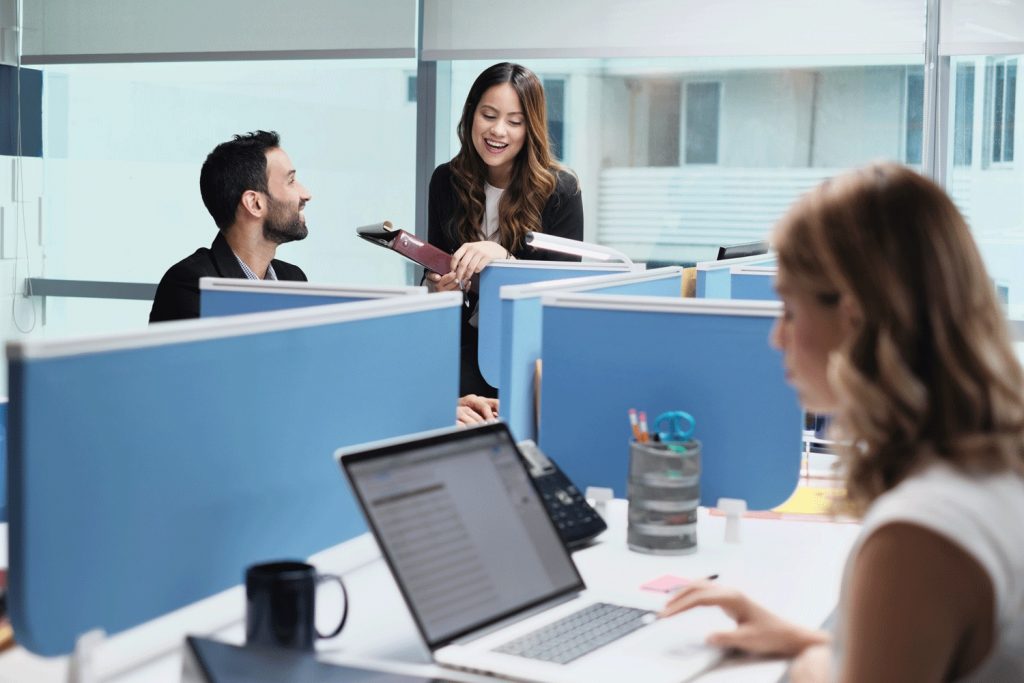 Human Resources Translation Services Help You Start Off on the Right Foot with New Hires
Every new employee, whether they are a construction worker, hotel staff, or someone climbing the corporate ladder, faces an induction period and a few stressful weeks when they start a new job. Can you imagine facing those stresses while trying to understand and speak an unfamiliar language?
Now, imagine the opposite. Try to feel how pleased a Spanish native speaker would be if their new company gave them clear translations of the important paperwork. Their communication would improve, they could move through training faster, and they would feel the support of their new employer.
When you use our HR translation services, these are the benefits you give to your staff and your business.
HR Documentation is Often Considered Part of Your Legal Documents
Most new hire paperwork and human resources files are also considered legal documents. Non-compete forms or even the employee handbook can act as a contract. Many employers require new hires to sign a paper stating they read and understood the policies and procedures of the company. However, if your employees are presented with documents they can't understand, this presents two specific challenges to your business:
Your employee may not be aware or understand important information related to compensation, benefits, tax information, or your company's policies and procedures.
Anything they signed may not be legally binding if they were unable to understand what they were signing.
Providing your team with HR documents in Spanish is not only providing them with the best opportunity to succeed, it's also necessary to protect your business interests.
Why Should You Choose Professional HR Translation Services?
To be blunt, relying on computerized interpretation services for your HR translations is likely a waste of time and money. Here's why:
Computer translation, while it has improved a lot in the past few years, does not provide the quality a native speaker can deliver.
Our translators pay special attention to translating the meaning of your entire document, not just individual words. This makes the entire translation project better.
Some language services rely on computers for the bulk of their work and then provide editing. This may seem faster, but it is rarely cheaper and almost never better.
The best value comes from getting your human resources translations done right the first time. That's why you hire a professional.
Our Language Services Advantage
At English to Spanish Raleigh, you will receive a clear translation of your human resources documents that are accurate and allows your employees to understand the information correctly.
Elsa Jimenez is our head translator. She is a fully qualified attorney from Mexico with a graduate degree in HR management. Elsa and the team of translators deliver professional translation of all your business paperwork.
Paperwork for Which We Provide Human Resources Translation Services
Employee handbooks
Benefits information
Employment applications
Safety information
Job description notices
Employee review forms
Discipline documentation
Policies and procedures
Non-compete agreements
Request a Quote for Your HR Document Translation Today!
Make sure your employees have the information they need to be a successful part of your team with human resource document translation from our experienced team! Reach out to us today at 919-629-0020 or fill out the form below to request a free quote and learn more about our services!