Spanish Website Proofreading Services
The Spanish marketplace is rapidly expanding, meaning more and more websites are focusing on the emerging Hispanic market. However, in order to do so, it's crucial that all of your website content is grammatically and culturally correct to effectively and professionally communicate with your potential customers. After all, a Hispanic individual is much more likely to choose the products of a website which contains clear and proper content than one that is full of grammatical and cultural mistakes.
That is why it is highly important to invest in Spanish website proofreading services to guarantee that your Spanish speaking customers have the same user experience as your English visitors. Our services ensure that your website's content is free of typos and grammatical and cultural mistakes, unlike the services of a free online tool or a non-native Spanish speaker. Our proofreaders have assisted countless websites in presenting clear, engaging, and professional content, and we can certainly do the same for you.
Why Should I Invest in Spanish Website Proofreading Services?
One of the most common dilemmas individuals face when selecting when finalizing their new Spanish website is whether or not to invest in actual Spanish website proofreading services, or to simply use a free online tool. While the free online tool may be tempting, it can cost you a lot in the long run by hindering your conversion rate due to confusing and improper content.
On the contrary, hiring a Spanish website proofreader can help you with the following: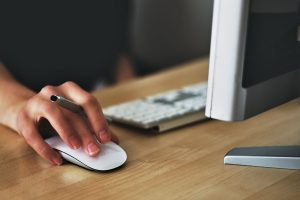 Convey your message on your website in an effective and proper manner
Eliminate any grammatical or cultural mistakes
Match your website's tone and personality with that of your brand
Ensure that your content is clear, accurate, and easy to understand
Ensure that your content abides by the cultural, political, and social norms
And so much more
Ultimately, using a free online tool puts you at a serious risk for all kinds of mistakes to appear on your website. And, as a service provider, your goal is to be as professional and clear as possible to drive the results you desire. So, ensure the success of your website with our Spanish proofreading services in Raleigh.
Let Us Proofread Your Spanish Website
Our team is comprised of experienced native speaking Spanish translators and proofreaders. Allow us to proofread your website content to ensure your Spanish audience is reading exactly what you want them to and to avoid costly mistakes.
Call us today at 919-995-2986 or request a free quote.