Spanish Website Proofreading Services

A Spanish Website Translation Agency You Can Trust
English to Spanish Raleigh is your go to spanish proofreading service with years of experience translating websites from English to Spanish. With bilingual professional translators we guarantee the accuracy of all of our work. Additionally, we can help your company to formulate a Spanish SEO and internet marketing plan that will help ensure your translated website reaches the largest audience possible.
Our team will help you find and implement keywords within the Spanish language that receive the highest number of searches each month, guaranteeing a larger return on your investment in our translation services. This Spanish website service combo, along with all of our additional English to Spanish Translation Services make our company the best Spanish proofreading selection for your growing company.
Why Is Spanish Translation Imperative For Your Business Website?
No matter if your business has just launched or is serving thousands of customers each day, you need to ensure your website is set up for success for every user. As a business, it is important to know that Spanish has become the unofficial second language of the United States and the total Spanish community represents ~20% of the U.S population. it has been approximated that Spanish consumers make up about $2 trillion in purchasing power. Therefore, English to Spanish translation of your website and business marketing materials is pertinent for any English Business Website in the world. 
Reasons You Need Professional English to Spanish Translation Website Services
Making sure your customers feel important and understood is a major aspect of business relations for any successful successful company. Even in case where your consumers may be bilingual or able to comprehend and speak English, it is still important to provide them the opportunity to communicate in their native language. This attention to providing a multicultural experience not only helps limit language miscommunications, but can substantially impact your business relationships with returning purchasers.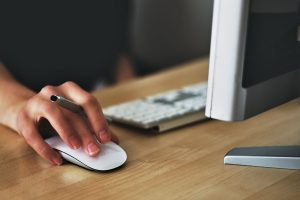 Conveying your message on the website in an effective and professional manner.

Appeal to the Spanish community in a way that affects them.

Generate online advertisements in a way to reach the Spanish community.

Remove a communication barrier on your website.

Ensure that your content abides by cultural, political, and social norms.
Why Choose Us As Your English to Spanish Website Translator?
Our team is made up of native Spanish speakers and translators which allows us to engage directly with the Spanish community and engage them in an effective manner. We also offer fast, effective, and quality translations that can ensure your newly translated website is up and running for any urgent matters. Our translation team is 100% committed to ensuring your translated website will also rank within the top companies in the desired search engines to attract the website traffic needed to bring your company growing success.
Let Us Translate Your Website To Spanish
As the Hispanic community continues to grow – along with their buying power, economic impact, and involvement in the workforce – the companies that offer Spanish versions of their digital and traditional materials will supersede those that do not. So do not be left behind, allow us to proofread your website content to ensure your Spanish audience is reading exactly what you want them to and to avoid costly mistakes.
Call us today at 919-995-2986 or request a free quote.