Spanish Business Document Translation Services
Business-critical documents are too important to haphazardly run through an automated tool like Google Translate. A human translator is required to maintain proper context, ensure that cultural relevancy doesn't get lost in translation, and account for differences in dialect, sentence structure, and other factors that online tools are notorious for overlooking.
Organizations nationwide trust our team of native Spanish-speaking translators to deliver professional, accurately translated documents at an affordable rate.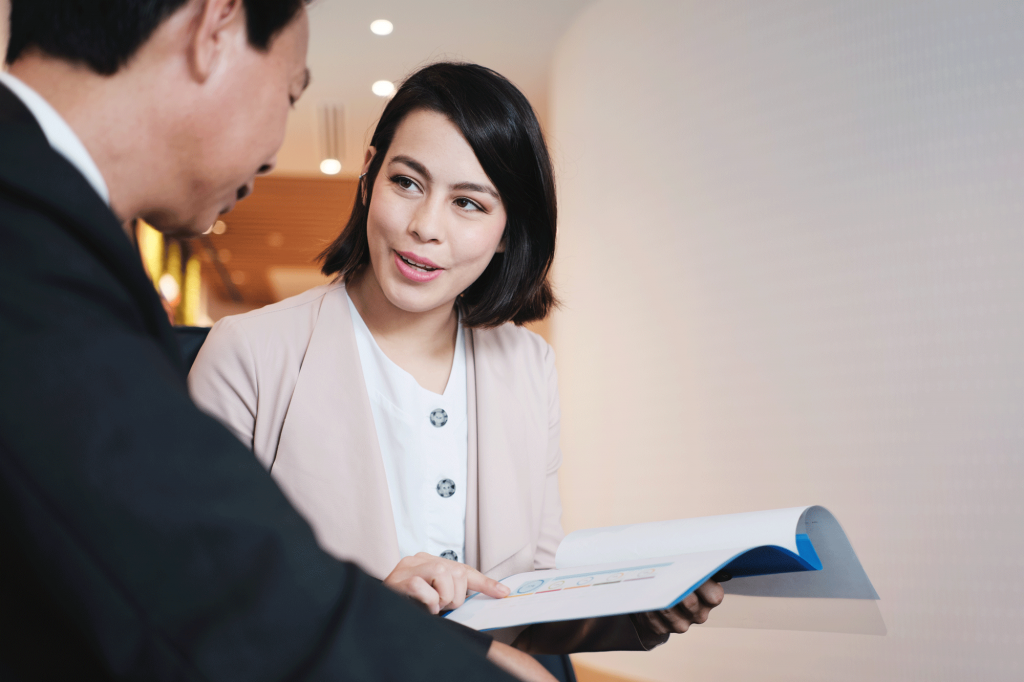 Benefits of Spanish Business Document Translation
Economies of Scale – Lower Pricing
When it comes to business, it really is all about profitability at the end of the day, and English to Spanish Raleigh understands that. Not only do we offer extremely competitive prices but we also offer a price match guarantee.
An Extension of Your Team
All our clients are assigned a dedicated account manager. We will get to know you and your business to make sure that your professional Spanish translation services are rendered as quickly and as efficiently as possible. Our mission? You are going to receive a document that is just how it's supposed to be.
Focusing on Your Needs
Our team here at English to Spanish Raleigh is a professional translation company that provides five-star customer service throughout the country. Whether you are a small business owner requiring certified translation or a big corporation, English to Spanish Raleigh has the tried and tested process, ability, and talent to offer the support your business needs.
Our Passion For Accurate and Timely Translations
We really have a knack for it. We have a passion for helping entrepreneurs and business owners advance their vision. Sometimes, this has to do with critical documents that need to be translated with fast turnaround times.
Quality Guaranteed
All of our translators are members of the American Translator's Association. This is something that not only assures the high quality of each translation but also provides you with more peace of mind by knowing that your documents are in the best hands possible. There's no cost to making changes, and we aim to give a fantastic experience that our clients will be pleased with.
Same Day Delivery Upon Request
When you use our basic speed, most papers are delivered in 1-2 business days. Please notify us if you want same-day delivery when placing an order.
Secure & Safe Checkout
We use cutting-edge encryption to keep your data and IP safe. Your documents and personal information will be treated with the utmost privacy and respect. English to Spanish Raleigh can provide a higher level of security than other English to Spanish translation services because we demand legally binding contracts from all of our certified translators.
Our Process
We have a tried and tested process for ensuring that each project goes off without a hitch.
We go through the order form to ensure the proper materials are attached
Our Spanish business document translation team selects the best translator for your job after assessing his or her qualifications
We use human translators in conjunction with business-grade software and strategies to ensure your documents meet the highest standards and come out error-free
Your chosen translator will get to work and provide you with a proofread document
You then have the opportunity to request changes if needed
We Save You Money, Time, and Frustration
You really can see how we stand out from the competition just by looking at our pricing. We offer both volume discounts and discounted rates for translation services that are not time-sensitive. Our process allows us to be more efficient than other companies, which means that you will save money in the long run.
Our Guarantees
We take guarantees seriously here at English to Spanish Raleigh, and we work hard to make sure that everyone who works with us is happy in the end. Our service comes with four guarantees:
We offer a price match guarantee, which means that if you find another company offering lower prices than ours, we will refund you the difference
If you discover any mistakes in your documents, we will make the corrections at no extra cost
We offer unlimited free revisions
You are always under warranty, which means that you will never incur any additional charges down the line unless you request some changes
For Businesses and Individuals Alike
Whether you're a large business owner seeking translation services on a regular basis or an individual who needs one document translated, we're here for you. We will treat your requests with the fullest confidentiality and make sure that you receive a quality business translation every time. Contact us now to learn more about our English to Spanish Raleigh business document translation services!