Spanish Business Document Proofreading Services
If you have documents recently translated from English to Spanish, it is necessary to have a native Spanish proofreader carefully review your documents for accuracy, grammar, syntax, and spelling. An improper translation can lead to company policies going unnoticed, miscommunication and professional embarrassment.
English to Spanish Raleigh is a professional Spanish translation company that serves companies and individuals nationwide. English to Spanish Raleigh is a team of native Spanish-speaking translators, born and raised in Hispanic countries who have lived and worked in the U.S. for many years. We have the cultural sensibility needed to deliver your message in the best way possible.
We work closely with other Hispanics living in the States, giving us the knowledge to communicate with that demographic in the most professional, respectful manner possible.
Let Us Help You With Professional Spanish Proofreading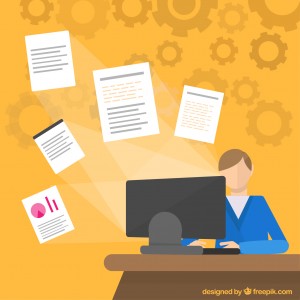 English to Spanish Translation for Your Industry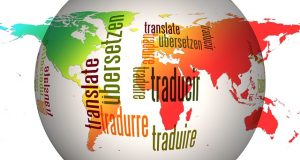 English to Spanish Raleigh offers the Spanish translation service needed to reach the growing Hispanic audience. We understand the lingual nuances and niche verbiage required across the different industries to ensure that meaning does not get lost in translation.
See how partnering with a world-class Spanish translation agency can help your company succeed. Whether improving safety, enriching organizational culture, or reaching Hispanic consumers, our native Spanish-speaking translators can provide the translation needed to reach your business goals.
Spanish Proofreaders Who Really Know The Do's and Dont's
We select Spanish proofreaders who are experienced and knowledgeable in the cultural aspects of the language. Our proofreaders know how to properly target your message to ensure that it is received the way you intend. We also have a quality assurance process that includes a final review by a project manager to ensure that the translation is of the highest quality before delivery. Now that you know a little more about our proofreading process, why not give us a call today? We would be happy to answer any questions.
Complete Proofreading Package in Spanish
To guarantee the accuracy and quality of our proofreading services in Spanish we offer a complete package that includes:
• Translation Post-Edit
This consists in checking that the translation is accurate and has been done according to the final formatting. The translated document will be edited again, eliminating any errors made during the translation process, making sure that the text is fluid and correctly formatted.
• Proofreading by a Native Spanish Speaker
This service consists of having a proofreader check the document for grammar, syntax, and spelling mistakes. They will also make sure that the tone and meaning of the text are correctly conveyed to the target audience.
If you need a complete proofreading service in Spanish, don't hesitate to contact us. We will be more than happy to help you reach your target audience and achieve your business goals.
Spanish Proofreading Services – A Cut Above The Rest
We offer not just Spanish translations, but also Spanish proofreading services to provide you with the peace of mind you need when putting something important in writing. The addition of another layer of accuracy is always appreciated, and that's where our proofreading services come in. Whether you're an author trying to get your book published in a Spanish-speaking nation, a company that is in touch with a Spanish client on a daily basis, or a lawyer who has to make sure their papers are accurate, having someone that knows the ropes is critical. We can proofread a wide range of Spanish papers, both with an eye for grammatical and syntactic accuracy, as well as an editing view for sentences and ideas that make sense in this challenging yet beautiful language.
Spanish Editing and Proofreading Services
There are two different types of editing: substantive and copy. Substantive editing is a more in-depth process that looks at the content of the document and makes sure it is cohesive and accurate. Copy editing, on the other hand, is focused on grammar, syntax, punctuation, and spelling. Our proofreading services combine the best of both worlds, providing you with a document that is accurate, properly formatted, and linguistically sound.
Our proofreading services are available for all types of Spanish documents, including:
• Personal letters
• Business proposals
• Memos
• Academic papers
• Websites
• And more!
If you need to make sure your Spanish documents are accurate and error-free, contact us today for a free consultation. We'll be happy to answer any questions you have and get you started on the path to perfection.
Contact Your Spanish Translation Company Today
Therefore, we serve numerous white and blue-collar industries. If your industry is not listed and you're in need of professional English to Spanish translation, be sure to let us know. We offer flexibility, an extremely fast turnaround time, and would love to learn how we could be of help to you.