Professional Spanish Book Translation Services
Your Trustworthy Spanish Translation Service
At English to Spanish Raleigh, we pride ourselves on quality and accuracy and ensure that the translators assigned to your project are skills-matched with their industry. By using a team of native Spanish-speaking translators who have been born and raised in Latin American countries, we ensure that our translations are not only accurate but also culturally appropriate. This ensures that you will have a translator who has an in-depth understanding of your industry and can accurately convey the tone, sense, and meaning of your work.
A Growing Need for Spanish Language Books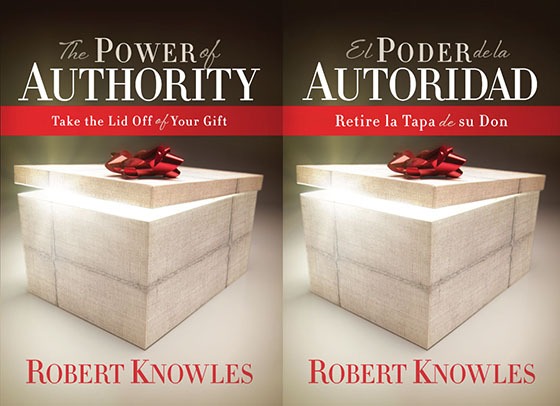 There are approximately 437 million people worldwide whose first language is Spanish. In the United States alone, there are over 40 million people who speak Spanish at home or as a first language, so while they may also be fluent in English, they may be more comfortable with Spanish. However, when you go to a local bookstore and look at the Libros en Español section, the selection is slim, and even online there are only around 130,000 books available on Tienda Kindle, Amazon's digital content store.
Understanding the Benefits of Spanish Book Translation
There are a multitude of benefits to translating your book to Spanish. The main perks to enjoy include:
An increased prospective audience. With your book available in Spanish, even if it's only in America, you're opening yourself up to 41 million more potential customers!
Increased income. Of course, as you expand your customer base, your sales will increase. This leads to more income for you as an author or publisher.
Decrease your competition. With so much competition in the English market for authors, it's almost impossible to stand out, especially with only an e-book or as a first time author. As translating books from English to Spanish is still relatively uncommon, having your books available in Spanish sets you apart with limited competition.
Improved visibility in English markets. Books and authors are often ranked in searches by sales, so as an author, the more you sell, the more visibility you get. As you sell more books to a Spanish-speaking audience, get reviews, and gain traction, you'll gain more visibility in the English-speaking selection, too.
A loyal fan base. When Spanish speaking individuals realize your books are available, they'll actively seek out your books online or in stores. Even more important, they will tell their friends, and you'll see benefits from word-of-mouth marketing.
Who is English to Spanish Book Translation For?
Anyone who writes or distributes books can benefit from our professional English to Spanish book translation services. This includes:
Publishing houses who print books
Authors who self-publish physical books and sell through their website, brick and mortar stores, or through online retailers
Authors who self-publish through Amazon Kindle Direct Publishing (KDP)
Business owners who use ebooks as opt-ins and email subscription capture tools
Employers needing employee handbooks and safety guides in Spanish
Simply put, if you want people to access your books, whether they are digital or physical, you will benefit from book translation services.
What to Look for in a Translation Service
When you choose to have your book translated, there are multiple services and options available. It's important to select a service that not only maximizes your profit, but also provides high-quality, accurate translation. Ask these questions when looking for the ideal service for your needs:
Do they rely primarily on translation software with minimal human oversight or do they rely on live translators? (Software is notorious for missing nuance, misunderstanding idioms, and making contextual errors)
How do they charge for services? Is it a flat fee, or do they take a cut of your royalties?
Will you have input during the process, and will you have a direct point of contact?
Will you have full rights to your translated book?
Have they translated similar works or understand your genre or niche?
Do they offer additional services, including website translation for marketing purposes?
Why Choose English to Spanish Raleigh?
We have a team of native Spanish-speaking translators who were born and raised in Spanish-speaking and Hispanic countries while we have lived and worked in the United States for many years. Our fluency in both languages paired with our cultural sensibility and experience allows us to deliver your message accurately and with perfect clarity. In addition to our expert book translation, we also offer website translation to help you market your book, and can provide online book descriptions, author bios, and more.
During the initial preparation, a native Spanish-speaking translator will conduct a free consultation to listen to the particular needs of your project (purpose, time frame, format, targeted audience). We will then give you a quote according to the needs of your particular project. Once the client accepts the terms of the project, we start working on the translation. You'll have full ownership of your book, and we ensure no extra fees nor collect royalties.
Frequently Asked Questions
What are the advantages of translating a book?
There are many advantages to Spanish book translation, including increasing your potential market by making knowledge available to more people. Additionally, bringing your book to new markets can increase sales and open up new opportunities for future projects.
How long does book translation take?
The time required to complete a full English to Spanish translation will depend on several key factors, including the type of work being translated, as well as the deadline and format preferences of the client. If you have a specific deadline in mind, let us know before you start your project so that we can ensure a quick turnaround time.
What factors go into the cost of a translation?
There are many costs that will factor into the final price of a Spanish book translation, including the complexity and length of the original text as well as specific formatting requirements or deadlines. To get a free quote, just contact us!
Why is it essential to translate a book into Spanish?
Today, there are more than 50 million native Spanish speakers in the United States who prefer to read in their own language. According to The Pew Research Center, 1 out of every 6 people in the US speak Spanish and this number is on the rise, which means that more and more readers seek out books in Spanish.
How does English to Spanish translation work?
As with any other type of translation, there are two main steps: first, you must provide your translator with high-quality materials. Then, the translator will produce a finished product that is free of errors and easy to read.
How can I find a good translator?
Choosing the right language services provider is essential to your project's success. An experienced translation team helps you accomplish your goals on time and within budget by providing accurate, high-quality work so that you can focus on other aspects of your business.
Contact Us for English to Spanish Book Translation
Let English to Spanish Raleigh improve your visibility and increase your sales by helping you reach a growing Latino and Spanish-speaking audience. Our world-class Spanish translation agency is dedicated to helping you succeed and achieve your business goals. Check out our portfolio to learn more about our services, then call us today at 919-995-2986 or fill out the form below for a free quote!