Our Native Speaking Spanish Translator Team
Our Spanish translators are experienced in assisting companies and individuals with Spanish translation services. Our team is highly skilled in transmitting the lingual cues and factors required for cultural relevancy across English to Spanish translation.
We also maintain high standards and ensure the quality of our work by holding our staff up to the highest expectations. Our professional translators leverage real-world experience in specialized industries, and have completed education and training in areas like legal and human resources.
Meet the Founder: Elsa Jimenez
Elsa Maria Jimenez is the founder and head translator of English to Spanish Raleigh. A native Spanish speaker, Elsa has helped businesses, authors, and organizations across the country reach Hispanic audiences through accurate, culturally relevant English to Spanish translation services.
Elsa is a Mexican lawyer who graduated Class Valedictorian from a five-year program at one of the top schools in the country. She has worked for the Consulate General of Mexico in the Carolinas. More recently, Elsa obtained her Executive Graduate Business Certificate in HR Management and is recognized by the Strayer University Golden Key International Honour Society.
Translator Spotlight: Mary Obledo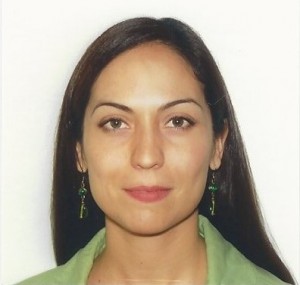 Mary Obledo is a native Spanish speaker with a B.S. in Business Administration. She has worked in transnational companies such as Lenovo and has had many customer-facing positions. Mary has had the experience of living abroad and learning about foreign cultures and customs. She is passionate about understanding the nuances of languages and the challenges that come with it.