How to Increase Your Business with a Spanish Website
When you visit a business's website and notice it's written in another language other than English, such as a Spanish website Chrome, will give you the option to translate the foreign text into English. Then as you read this Google-translated website, words or phrases might jump out that are awkwardly phrased and not properly translated.
You may feel that you are not getting the full, intended effect of what the business is trying to convey. Additionally, you may not connect with the business in a way that makes you want to hire their services or shop their inventory. This is simply due to the translation being from a language you do not understand and also not being properly communicated in your native language.
If you have ever felt this way, then you know how non-English speaking consumers feel whenever they visit a website that does not offer properly translated content in their languages. And with over 530 million speakers of the Spanish language worldwide, it seems logical that businesses would want to target Hispanic customers through the use of Spanish keywords and Spanish SEO strategies.
Let's explore how having a Spanish website can increase your business' success, and how our professional Spanish translation services company can help.
The Importance of Having A Spanish Website For Your Business
The purchasing power for the U.S.'s Hispanic community has seen huge increases over recent years. This is thanks to an increased number of Spanish-speaking immigrants coming to the States as well as improvements in higher-paying, higher-quality jobs for Spanish-speaking people.
So if you are looking to increase your company's reach to target customers, having a version of your website translated into Spanish is a great way to start. You may be wondering why not let Google translate do the job for you? While Google translate is a nice resource, there are often inconsistencies and inaccuracies in their translations that could turn a Spanish audience away from your company's website.
Ultimately, there is no comparison to having a bilingual translation company provide you with professional Spanish translation services to deliver Spanish content to Spanish-speaking users.
A Growing Latino Population is Seeking Spanish Websites
There are nearly 59 million Hispanic people in the United States, and this demographic makes up nearly 20% of the population, according to recent census data. While over half of those surveyed by the U.S. Census speak English "well" or "very well," 70% of the U.S. Hispanic population speaks Spanish at home.
What do all these statistics mean? That there is a large group of native Spanish speakers who are more comfortable with Spanish and who actively prefer to use Spanish in their personal lives, including their internet searches.
How Your Business Will Benefit from a Spanish Website
By having a Spanish language website that is translated by professional, Spanish-speaking translators, rather than software, not only can you avoid embarrassing mistakes, you can convey your tone and message to a whole population of Spanish-speaking customers you are not currently reaching with your English language website.
By marketing your business to a Spanish-speaking population and to Spanish-speaking countries, you will gain a competitive edge. Showing up in search engine results for Spanish content and Spanish keywords can gain trust with your newly found Spanish-speaking audience. Your business will stand out in a sea of businesses that only offer websites in English. Furthermore, having a website in Spanish and implementing effective SEO strategies for your target audience will lead to increased sales and revenue.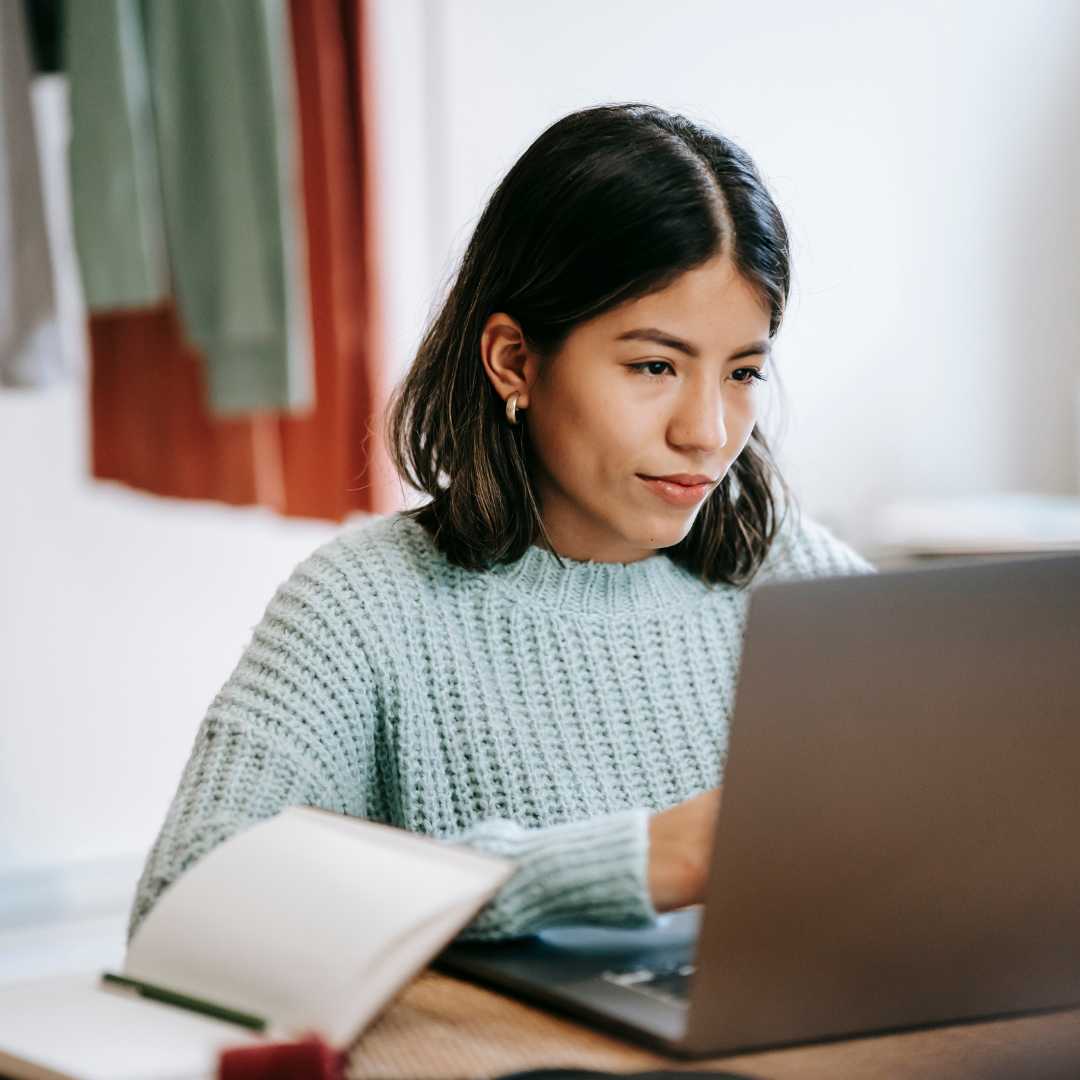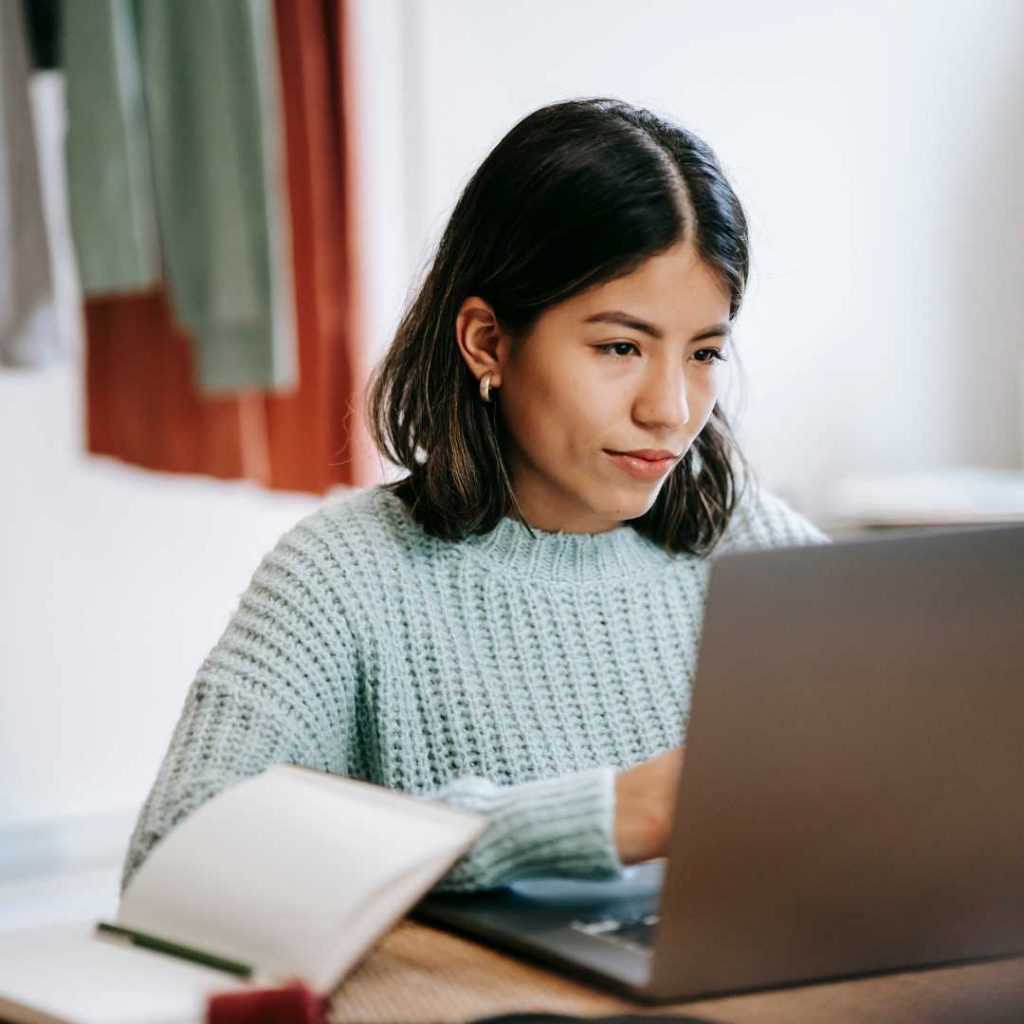 Over the next few years, the world will see more businesses implementing the SEO strategy of increasing web traffic by translating content on their web pages from English to Spanish, and other languages. Give your e-commerce company an advantage against competitors by attracting new customers who speak Spanish by reaching the Spanish-speaking market with professional translation services.
Our Raleigh-based website translation company can help you reach the Spanish market that your competitors have not tapped into yet.
What Industries Benefit the Most from Having a Spanish Website?
While every business can benefit from either a bilingual website or a Spanish version of your website that's been translated by a professional English-to-Spanish translator, some industries and businesses will benefit more.
Healthcare
If you have a medical practice, dental practice, or other business in the healthcare field, you want your potential Spanish-speaking patients to get the most accurate information while learning about your practice. Particularly for healthcare providers who serve areas with a large or growing Hispanic community, having access to bilingual customer service and the ability to make an appointment through a Spanish-language website will increase your reach to patients who are not restricted just to English.
Legal
The Hispanic population experiences on-the-job injuries at a higher rate than non-Hispanic workers, as well as a population that faces a variety of other legal challenges. Having a bilingual website for your law firm allows you to share more information and convert more visitors to your website into new clients. When native speakers of Spanish look for a local law firm to represent them with their legal troubles, they are more likely to opt for attorneys who took the time to communicate their services in more than one language.
E-commerce
If you own an e-commerce business and sell products, especially globally, having a Spanish-translated website means you're more likely to sell to customers internationally. Accessing customers in Latin America, around the world, and in different regions than yourself who speak Spanish as their native language can tremendously help increase your sales.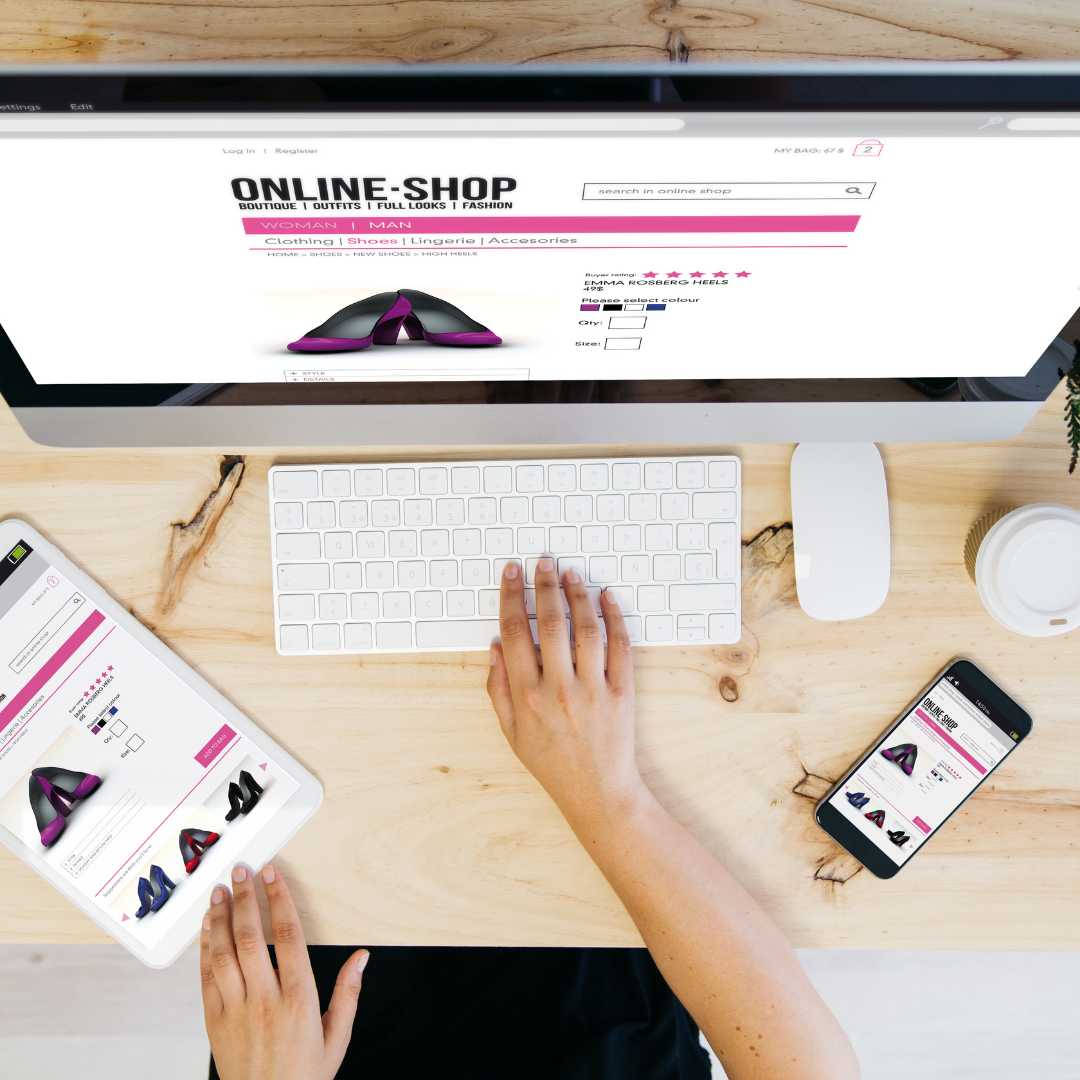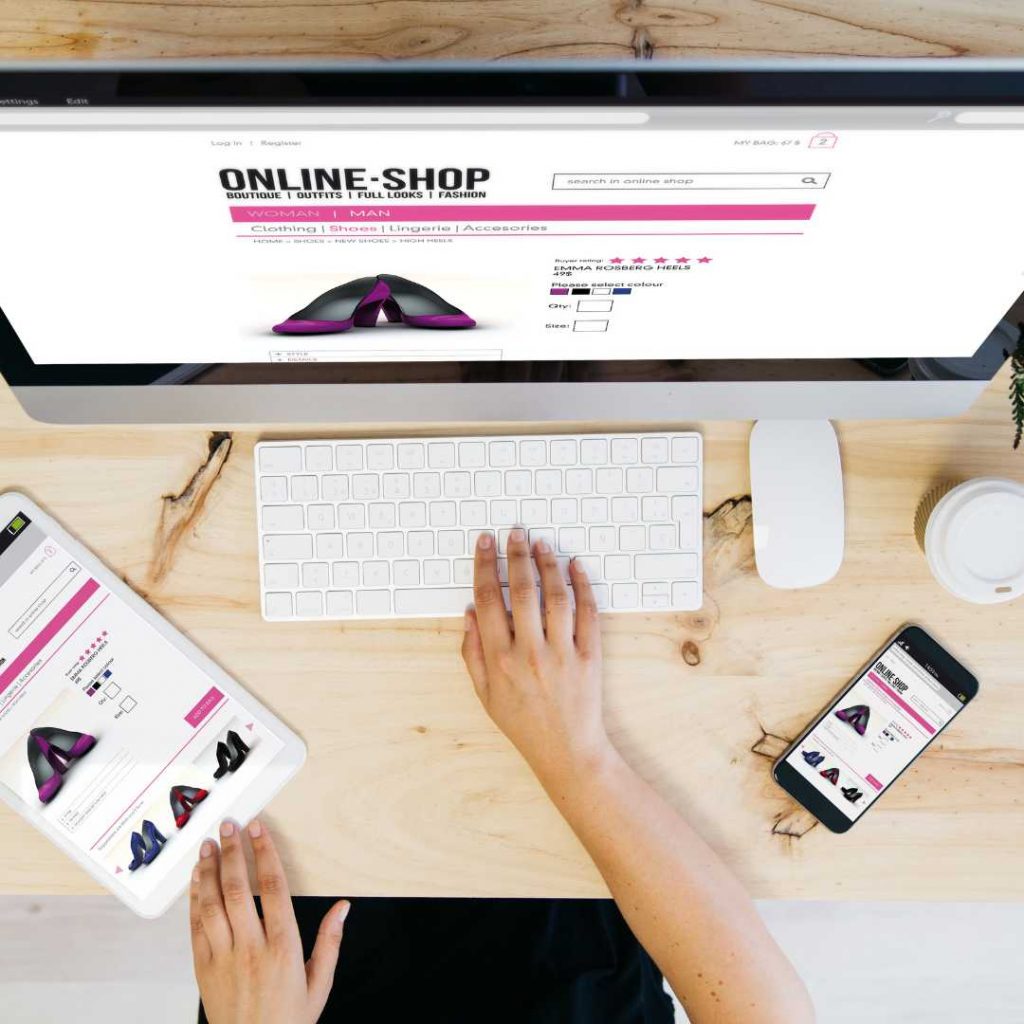 If you are a small business owner, be sure not to limit your earning potential by restricting the access you have to just one country. There are potential customers around the world who only visit and spend money on Spanish web pages. You can implement an effective Spanish SEO strategy, improve search engine optimization, and tap into a target market without restrictions built around languages.
Choosing the Right Option for Your Spanish Website Translation
Reaching out to a professional English-to-Spanish translation company, rather than relying on translation software, ensures that your website will be free of typos, grammatical errors, and incorrect idioms and phrases. However, it's important to consider to what services will work best for your website.
Many businesses choose from:
An original Spanish website that is separate from your existing business site. This helps you market more directly to the Latino population in your area by connecting on a cultural basis.
Bilingual website design where you offer a comprehensive, page-specific translation of your website for your Spanish-speaking visitors.
Having a Spanish summation of your website is the easiest option for businesses to communicate directly with your Hispanic audience and works well as a starting point.
Tips for Non-Spanish Speakers Who Want to Build a Bilingual Website
If you do not speak Spanish, it's important not to rely on Google Translate or another translation software to translate content on your webpage. This is because, just like the English language, there are regional variations, colloquialisms, and other important factors that do not lend themselves well to a quick translation that's not proofread by a Spanish speaker.
The last thing you want to do as a business trying to reach a Spanish-speaking audience is to insult them, their language, or their culture by communicating ineffectively.
Here are our professional translation services experts' tips for English speakers who want to build a website in Spanish:
Avoid making generalizations about the Spanish language, culture, or people.
Localize the Spanish language translation to specific regions.
Educate yourself on Spanish SEO best practices.
Optimize your website's metadata by translating it into Spanish.
Include best practices of optimization for the structure of your website, URL structure, and domain mapping for the Spanish version of your site.
Market your site through online ads in Spanish and other Spanish-language marketing strategies to draw multi-language customers to your website.
Hire professional bilingual services that offer translations from English to Spanish for small business owners.
Be willing to learn about Hispanic culture and trends in search engine keywords as well as shopping trends that relate to your Spanish-speaking customers.
Contact English to Spanish Raleigh for Spanish Website Translations
By having a professionally translated Spanish website or offering website pages in Spanish, you're able to connect with a new demographic of potential clients and customers.
To learn more about professional Spanish translations from a team of native Spanish-speaking translators, reach out to the team at English to Spanish Raleigh today at 919-995-2986 or fill out a contact form to get started.
Contact a Translator
Talk with a native Spanish-speaking translator about your next translation project.