5 Ways Your Business Can Benefit By Having Bilingual Employees
As the world and its markets grow and become increasingly connected, it becomes more and more obvious that bilingual employees and bilingual jobs are a huge asset to any company. While English and Spanish are still the most common combination spoken, you may also consider seeking out employees who are fluent in French, German, Chinese, or another foreign language that are also quickly on the rise.
So if you're a hiring director looking to advance your companies outstanding customer service skills, or business leaders wondering if it's worthwhile to list "bilingual" on your list of job requirements, our English to Spanish Translation Company is sharing few ways your business can benefit by hiring bilingual employees. 
Multilingual Employees Can Help Connect with New Customers and Markets
Whether you're a large enterprise or a small start-up, chances are some of your customers, vendors, and clients will be bilingual, or speak English as their second language. In these cases, having an bilingual employee who can not only speak another language, but who can understand the nuances of the culture when Spanish speaking or bilingual people walk through the doors will give your company a competitive edge.
These bilingual employees can therefore lead to stronger relationships in new markets. That then translates to more opportunity for growth, better customer service, an increase in customer loyalty, and potentially higher earnings. Plus, your customers will appreciate your commitment to bringing the best service to a more diverse client base.
Bilingual Jobs are In High Demand and Can Be a Great Asset to Your Business
In much the same way, making it clear that bilingual jobs are important to your company, and valuing the input of your bilingual employees, can better position you in global markets. You can also double your job market and available talent because bilingual job seekers are always on the hunt for a job posting that best speak to their language skills.
Especially if you're a large company who is active in regional or foreign markets, it is in your best interest to equip your team with several bilingual employees who can understand the ins and outs of those international markets, and support your mission in them. For example, an assistant to an executive who works in the South America market can better anticipate and fill the needs of that position with bilingual workers. Even more so having bilingual speakers on staff can especially come in handy when it comes to creating and translating website copy, which is so important to the success and credibility of your business.
Bilingual Employees are More Likely to Stay with Your Company for Longer Periods of Time
When you actively pursue the goal of filling bilingual jobs, you end up with more diverse teams across all departments. This is helpful for a number of reasons. A diverse team reflects an understanding of and compassion of the ever growing diverse world, and creates trust among not only your own employees but your customer base. Having a team made up of individuals from across different cultures and with different backgrounds also has been shown to lead to more innovation, thanks to an emphasis on different perspectives and communication.
In fact, one 2021 report by the Harvard Business Review found that companies with a diverse workforce performed better financially. The EBIT margins for these companies were around 10% higher than those companies with less diversity. So hiring a bilingual employee means that you not only can have a better understanding of how other cultures impact your market share, but also provide you the opportunity to cultivate a workforce of bilingual employees that feel encouraged to stay with your company long term.
Boost Productivity and Communication within Your Company
Making it clear that bilingual jobs are valuable to your company may serve to inspire the rest of your team to take initiative on their own to learn a second language and expand their skill set for greater success within their career.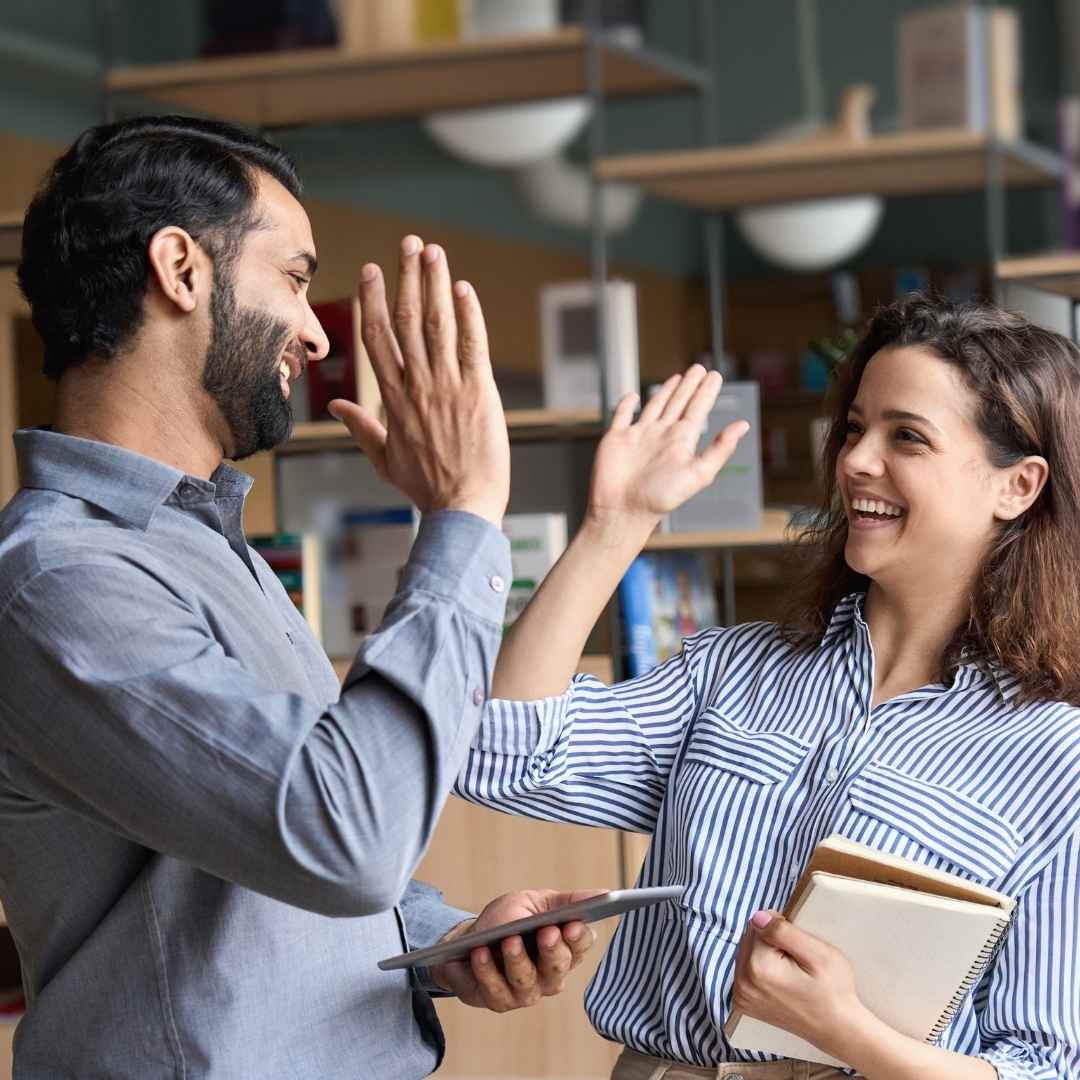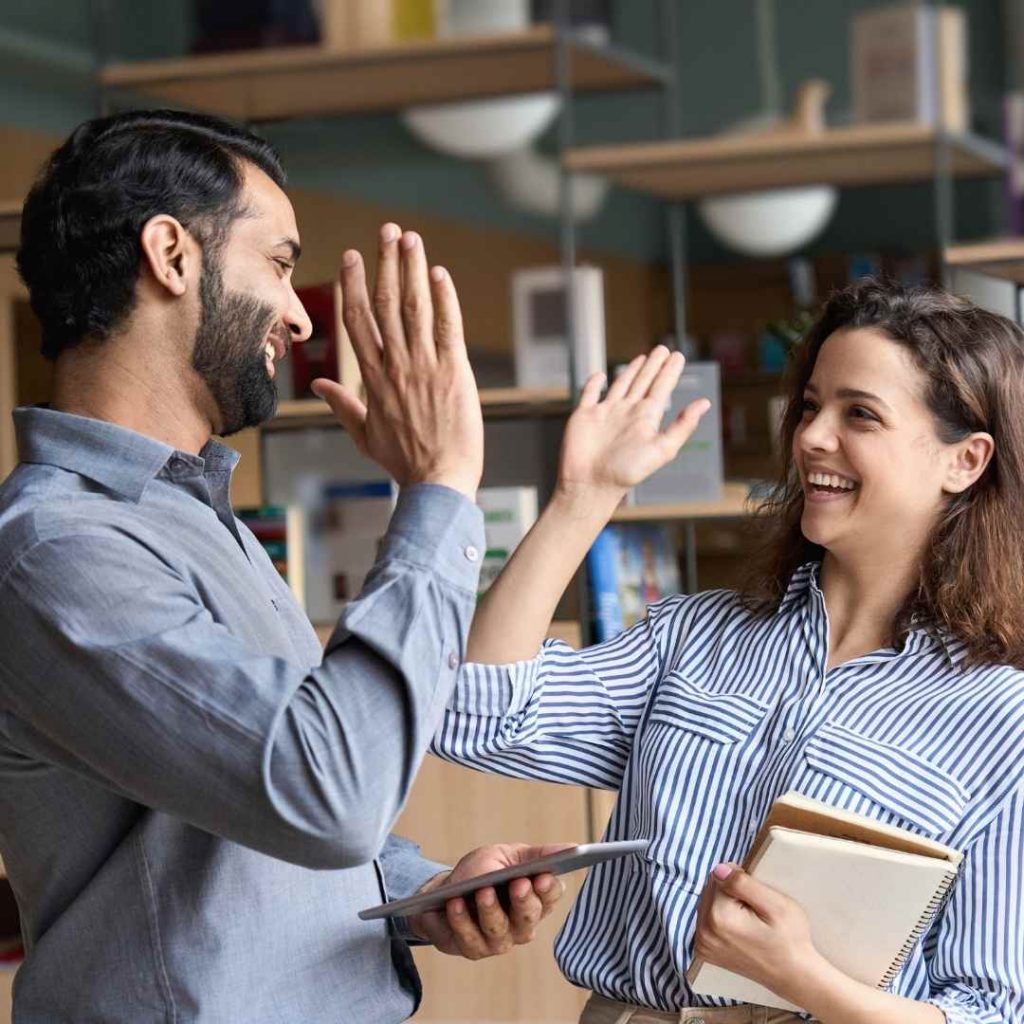 This added incentive to improve on their existing skills, and rewards for doing so, can help contribute to a company culture that emphasizes pride in each job, proactive learning, accountability, and ongoing education.
Impressive benefit: workplace happiness and a feeling of fulfillment led to a 12% increase in productivity, according to a study by the University of Warwick. Plus, it may increase your rate of employee retention.
Increase Capacity for Multitasking in Bilingual Positions
Studies have shown that people who speak more than one language are able to process information more quickly than those who only speak one language. That's due in part to the way the brain has to operate when switching between the two languages: using more focus and energy.
This adaptiveness, especially when it comes to switching between systems of speech, sentence structure, reading, and writing, has also been proven to come in handy in the workplace. Bilingual staff are more adept at switching quickly between tasks, and less likely to make mistakes when doing so.
There are other suspected benefits to this skill, as well, such as increased problem solving skills, higher productivity, multitasking, and improved memory.
Do You Need Help Attracting Bilingual Employees or Translating Employee Documents?
No matter what reason drives you, showcasing the opportunities available for employees through bilingual jobs is bound to pay off in the long term. If you need Spanish translation services as you embark on creating a job posting looking for a bilingual employee, translating employee handbooks, website proofreading, and more English to Spanish Raleigh is ready to help.
Call us today at 919-629-0020 or reach out to us online for more information on how we can help your business.
Contact a Translator
Talk with a native Spanish-speaking translator about your next translation project.