Community Causes: Spanish Translation For The NC Victim Assistance Network
I have a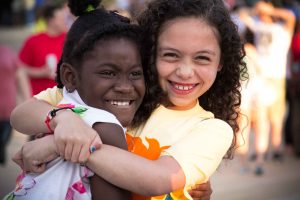 lways been passionate about supporting social causes and helping those in need. So when Laila Shahid-El, the Director of Outreach for the NC Victim Assistance Network, contacted English to Spanish requesting pro-bono translation services, I was happy to know I could use my skills to make a difference.
The NC Victim Assistance Network's (NCVAN) mission is to assist people who have been victims of crime by connecting them with a variety of local services, including legal aid, churches and non-profits that provide support, or training classes and resources. NCVAN noticed, however, that the Spanish-speaking population faced several communication challenges, sometimes putting them at higher risk to become victims or rendering them unable to find vital help and protection.
Faulty Spanish Translation Can Be Dangerous
Wanting to ensure no population slips between the cracks, NCVAN developed a Spanish website with fully-translated service pages and resources. It's scary how quickly a translation can falter, particularly when communicating complex ideas, legal and medical jargon, or government codes and non-profit paperwork. In this case, language barriers directly impact safety of a victim and his or her ability to connect with much-needed resources. It's important to have a native-speaker to bridge cultural and linguistic gaps, so these essential messages are conveyed.
In the case of NCVAN, a few painless proof-readings smoothed over grammatical errors and cultural disconnects, creating stronger content that more effectively communicates these critical messages to victims in need. If this helps even one person find resources they need to protect themselves or find comfort after a criminal assault, it was well worth the effort.
Does Your Spanish Translation Lack Cultural Accuracy?
Make sure your Spanish-speaking audience understands the valuable information you're trying to communicate. English to Spanish Raleigh can help! Give us a call at 919-995-2986 or contact us online today.