The Christmas Eve Flower: Poinsettias in Hispanic Culture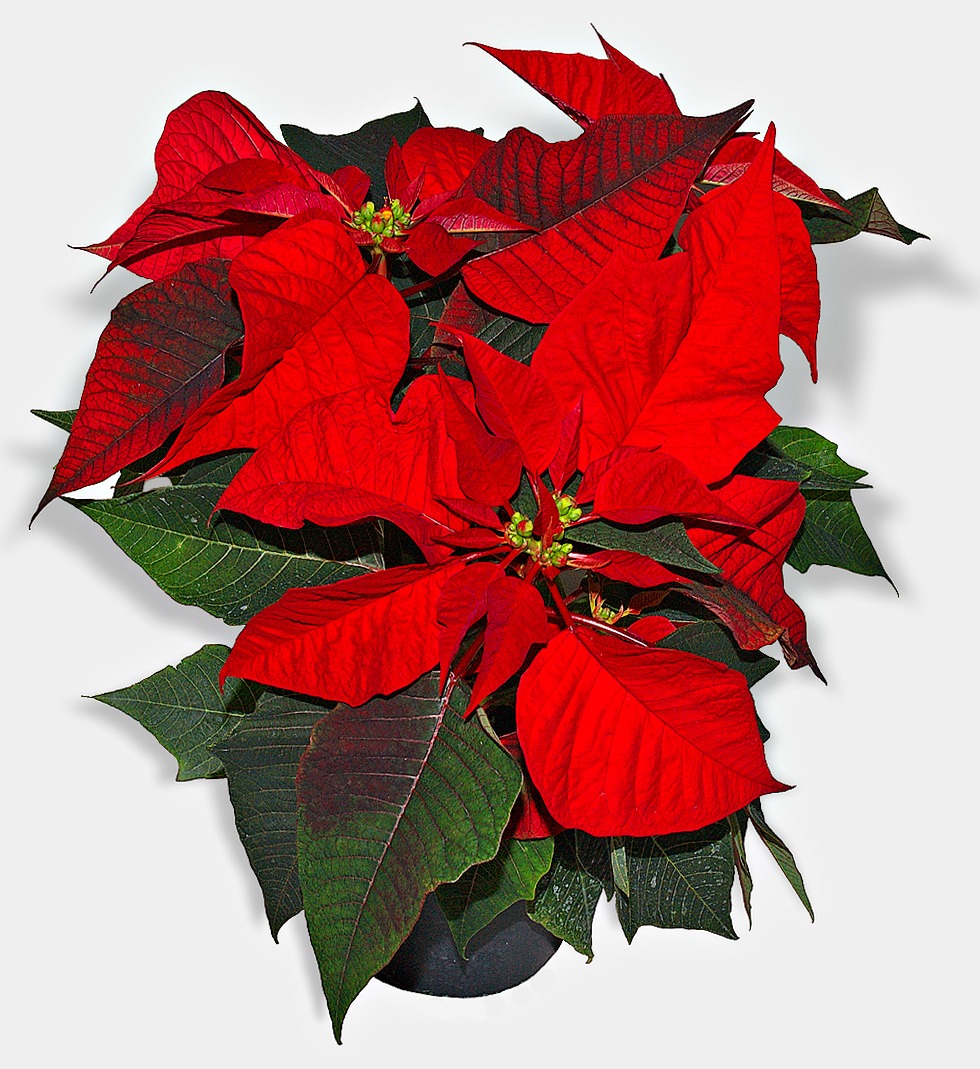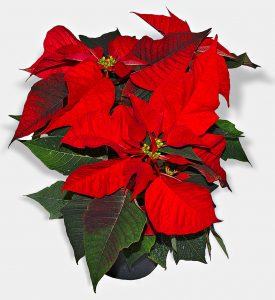 You don't have to be an expert on Hispanic cultures to achieve cultural relevancy in your Spanish content (that's what we're here for!). But it is a step in the right direction to always be open to learning about the culture that's so intimately intertwined with the Spanish language.
In spirit of the holidays, what's more relevant than insight into Hispanic holiday customs? We've already done a post on Top Hispanic Holiday Traditions, but did you know that the poinsettia flower – a symbol so commonly seen during the U.S. holiday season – is actually Mexican in origin?
Unlike most Americans, the majority of Latinos celebrate Christmas on December 24. Nochebuena , or Christmas Eve, is often the biggest feast of the Christmas season. And guess what flower is referred to as the "Flower of Christmas Eve?" That's right: The poinsettia.
Here is some interesting history and fun facts about poinsettias and the Hispanic culture:
But I thought poinsettias were an American holiday symbol?
Poinsettias are native to Mexico. They are also found in Central America.
The first United States Minister to Mexico, Joel Roberts Poinsett, introduced the plant into the United States in 1825.
December 12th is National Poinsettia Day (U.S.), which marks the death of Joel Roberts Poinsett in 1851.
December 12th is also Dia de la Virgen de Guadalupe. In Mexico, the poinsettia is displayed in this celebration, where tens of thousands of people travel to Mexico City to visit the place where the Virgin Mary appeared to the Mexican people.
Poinsettias: The Christmas Eve Flower.
In Mexico, the poinsettia is known as

Flor de Nochebuena

, or Christmas Eve Flower. You may also see it written as

La Flor de la Nochebuena

, which means Flower of Christmas Eve.
In Spain, Puerto Rico, and other Central America countries it's known as

Flor de Pascua

or

Pascua

, meaning Christmas Flower.
Poinsettias have served important roles throughout history: The Aztecs used the plant to produce reddish-purple dye and as an antipyretic (fever reduction) medication.
How did poinsettias become associated with Christmas and the holiday season?
Poinsettias' association with Christmas began in 16th century Mexico, where legend tells of a girl, commonly called Pepita or Maria, who was too poor to provide a gift for the celebration of Jesus' birthday, was inspired by an angel to gather weeds from the roadside and place them at the church altar. The weeds spouted crimson blossoms, turning them from weeds into beautiful poinsettias.
After the Spanish conquest and the introduction of Christianity, poinsettias began to be used in Christian rituals. From the 17th century, Franciscan priests used the poinsettia in their nativity processions.
As you can see, from the different versions of Spanish words, to the different meanings and references per Latin American country, accurately establishing cultural relevance in Spanish content can be a little complex. For instance, the meaning of Noche Buena in Mexican culture is typically used to wish someone a good night, whereas Nochebuena is used to refer to Christmas Eve. Examples like these make it easy to see why running something through Google Translate simply isn't the best idea, and could easily lead to incorrect or even offensive results.
It's history like the story of the poinsettia and its cultural relevance to the Hispanic population that makes hiring a translator such a crucial element of your business plan or growth strategy. This holiday, give your business a gift of capturing the attention of a new, Spanish-speaking audience: Fill out the form below to contact English to Spanish Raleigh for your translation needs, today!
---