Top 4 Things to Know When Hiring Spanish Speaking Employees
If you are a business owner who is looking to expand their company into Spanish speaking countries, then you will need to hire Spanish speaking employees. However, doing this can be tricky if you are not familiar with the Spanish language or the cultural differences. In this blog post, we will discuss the top four things that you need to know when hiring Spanish speaking employees.
How Well Do You Know The Spanish Community?
The first thing that you need to know when seeking out Spanish speaking and bilingual workers is that Spanish is not a monolingual language. There are many different dialects of Spanish, so you will need to specify which dialect you want your employees to be able to speak. The most common Spanish dialects are Castilian Spanish, Latin American Spanish, and Andalusian Spanish.
Spanish is the second most widely spoken language in the world, with over 400 million Spanish speakers. This means that there is a large pool of potential employees to choose from within the hispanic community. However, it also means that you will need to be able to communicate with your Spanish speaking employees just like in areas the employees speak english.
Additionally, it is important to keep in mind, when hiring Spanish speaking candidates, that they may have different cultural values than you. For example, Spanish speaking cultures tend to be more family-oriented and collectivist. This means that hispanic workers may place a higher value on work-life balance and may be more likely to take time off for family emergencies.
Do You Need Spanish Speaking Employees?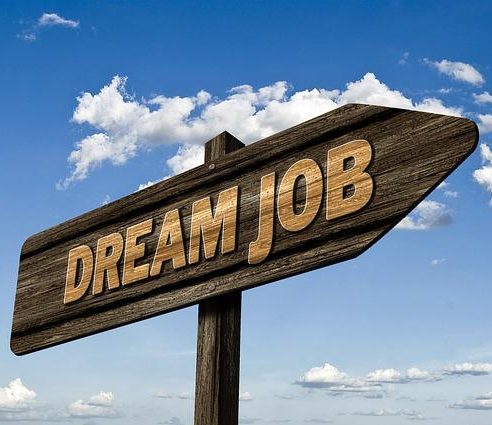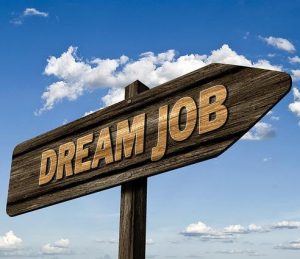 Another thing to consider when hiring Spanish speaking workers is whether or not you actually need them. While diversity is a hot topic within global companies, as employers you need to ensure the employment opportunities your create are with productive purpose. In some cases, it may be more beneficial to hire bilingual employees who can host communication in both Spanish and English. This will allow you to provide a workplace where your employees that speak Spanish can thrive without having to rely on translation services.
It is also important to consider the level of Spanish that you need your employees to be able to speak to be on the same page. If you are only looking for employees who can speak Spanish only on a conversational level, then you may be able to find Spanish speaking job seekers who are not native Spanish speakers. However, if you need your hispanic workers to be able to read and write in Spanish, then you will need to target your job search efforts to find native Spanish speakers or employees who have advanced Spanish language skills.
Where Will You Find Bilingual People?
Finally, you need to be aware of the Spanish language barrier. This can be a problem if you are not familiar with the Spanish language yourself. You do not want to ever be in the situation where you are not able to communicate with your Spanish speaking employees, because it will be difficult to manage them in a productive way. Additionally, the Spanish language barrier can also make it difficult for Spanish speaking employees to communicate with non hispanic workers.
Spanish speaking employees can be a valuable asset to your company. However, there are some things that you need to keep in mind when hiring them. By following the tips in this blog post, you can ensure that you find the best Spanish speaking employees for your business.
How Can You Attract Spanish Speaking Employees?
Posting any type of advertisement is as much about selling your company as promoting your company's product. If potential Spanish speaking candidates don't see your work and success during their job search then it doesn't matter how hard you try. Also, where you advertise your job may vary based upon your industry location or population. For many jobs online marketing should not be underestimated. 76% of Hispanic employees use virtual job searches. Additionally, almost a third of the hispanic community uses social networking, such as Facebook, for job searches.
Build a Talent Pipeline
A strong network relationship is the key to keeping your office full of talented workers. This way you can always know that when you are ready for your next hire you already have candidates with the needed skills looking for an opportunity with your company. It's even more important in some cases because a recruiter may wait to get a job offer before hiring which could hold you back.
Instead of waiting for applications to roll in, take the initiative to develop talent pipelines to get the quality candidates you want. In addition to developing your virtual network, if you want administrative jobs then you can contact the professional Hispanic organization like – www.hispanicorg.
Advertise Your Job Openings in Spanish and English
Businesses that are successful in an English dominated markets are not always guaranteed to have equal success in other cultural markets. Which is why seeking out bilingual and Spanish speaking candidates is such an important step in developing a successful global expansion plan. However, finding quality Spanish speaking workers is not as simple as checking a box on a job application. To really find potential candidates that will take your business to the next level in new markets you need to provide future job seekers with accurate and impressive job advertisements in their native language.
We know this can seem like a daunting challenge in your expansion, but rather than taking the time to learn a new language so that you can write your new marketing materials and job advertisements in Spanish, you can hire an professional English to Spanish Translation Company. At English to Spanish Raleigh, we will provide you a clear plan to translate your business resources, including job advertisements, HR documents, safety manuals, employee handbooks, and when you are ready we offer full Spanish website translations.
Our goal is help business owners make sure current and future employees have the information they need to be a successful part of your team. Reach out to us today 919-629-0020 or fill out the form below to request a free quote for translating your business documents from English to Spanish.
Grow Your Business Today! Hire A Spanish Speaking Employee
When looking to hire Spanish speaking employees, business owners need to consider the different Spanish dialects, Spanish culture, and if they truly need Spanish speaking employees. Additionally, they should be aware of the Spanish language barrier and where to find bilingual people. By following these tips, business owners can ensure that they find the best Spanish speaking employees for their business.
Did you find this blog post helpful? Let us know!