Why do so many Hispanic marketing initiatives fail?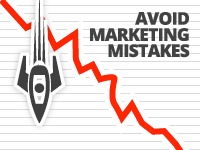 Over the last twenty years the Latino market has been one of the fastest-growing consumer markets in the United States. Hispanics present a massive opportunity for companies who take the time to properly market to this demographic and make marketing to Hispanics a core strategy for their overall growth.
Latino marketing is very complex, and many companies struggle to succeed at reaching this market. Many businesses choose marketing agencies that don't have multicultural capabilities. Certain marketing strategies are needed to successfully target the right Hispanic audience. Hispanics are often targeted as one monolithic audience, which isn't the case. When targeting Hispanics, simply translating words from English marketing campaigns isn't enough.
Successfully targeting the Hispanic market, and the right Hispanic market, means finding an agency that specializes in multicultural markets. These agencies will have the specialized skills and cultural understanding needed to target specific non-English speaking cultures. Businesses also need to allocate an appropriate amount of marketing dollars towards a Hispanic-based campaign.
Unfortunately, many Hispanic marketing initiatives fail because many companies think that increasing their budget for multicultural campaigns isn't worth it. Or, perhaps they think the Hispanic market doesn't need special attention and resources devoted to it. However, there are over 50 million Hispanics in this country with over 1 Trillion Dollars in disposable income, and these numbers are growing every day. With the right multicultural marketing plan and a greater awareness of what works when marketing to Hispanics, your company can increase profits and ROI by targeting this market.
If your company would like assistant creating an Hispanic marketing plan, contact us today! We specialize in understanding of the Hispanic population and we work with your business to develop a strategic and informed Hispanic marketing campaign.
---
Want to stay up to date with us and our receive the latest tips on marketing to the growing Hispanic community? Sign up for our newsletter!
---
Does your company want to reach the growing Spanish speaking market? Request a free quote for our Spanish Translation Services by filling out the form below.