Interesting Facts about the Hispanic Population
Read these interesting facts about the Hispanic population.
The Hispanic population increased by 15.2 million between 2000 and 2010 and accounted for more than half of the total U.S. population increase of 27.3 million. Between 2000 and 2010, the Hispanic population grew by 43 percent, or four times the nation's 9.7 percent growth rate.
In North Carolina the Hispanic population grew a whopping 111%, going from fewer than 400 000 to 800 120.
North Carolina has the 11th position in the nation in Latino residents.
Hispanics in NC live in every one of the state's 100 counties and work in all sectors of the economy.
North Carolina's rapidly growing Hispanic population contributes more than $9 billion to the state's economy
If recent migration trends continue, the total economic impact of Hispanic spending in North Carolina could increase to $18 billion
Looking for a Spanish Translator Who Knows and Understands the Mexican People and Culture?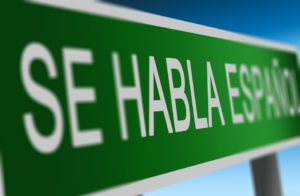 Do not hesitate to call 919-995-2986 for all your Spanish translation needs such as Spanish Document Translation, Employee Handbook Translation, Spanish website translation, or Spanish interpreter services by a Mexican lawyer in Raleigh, North Carolina.