Spanish Book Translation Services
The team at English to Spanish Raleigh are experts at translating books from English to Spanish. Whether you are an author or represent a publishing house, we offer competitive rates and fast service.
Our Spanish book translation services enable your book to be read by an additional 405 million readers. In other words, we can help to extend your book's reach immensely to a population you don't want to neglect. We guarantee accuracy, clarity, and professionalism with all of our translation services.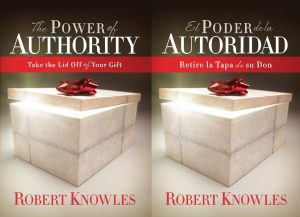 What are the Benefits of Spanish Book Translation?
The benefits of translating your book to Spanish are endless. However, the three main perks to enjoy are:
A dramatically extended readership.

Translating your book opens the doors to an entirely new market.

Additional income.

Making your book available to more individuals results in more sales.

Decreased competition.

Translating books is unfortunately still relatively uncommon. So, doing so automatically sets you apart from the competition.
There are still multiple other benefits you can enjoy from Spanish book translation services. However, even these three perks alone are certainly worth translating your book to Spanish.
Why Choose English to Spanish Raleigh?
Our team of native Spanish-speaking translators, who were born and raised in Hispanic countries and have lived and worked in the U.S. for many years, serve both businesses and individuals alike nationwide. We have the cultural sensibility and experience needed to deliver your message in the best way possible.
We work closely with other Hispanics living in the States, giving us the knowledge to communicate with that demographic in the most professional, respectful manner possible.
During the initial preparation, a native Spanish-speaking translator will conduct a free consultation to listen to the particular needs of your project (purpose, time frame, format, targeted audience). We will then give you a quote according to the needs of your particular project. Once the client accepts the terms of the project, we start working on the translation.
Ultimately, English to Spanish Raleigh offers the Spanish translation service needed to reach the growing Hispanic audience. We understand the lingual nuances and niche verbiage required across the different industries to ensure that the intended meaning does not get lost in translation.
Ready to Experience the Benefits of Spanish Book Translation?
See how partnering with a world-class Spanish translation agency can help your company succeed. Whether improving safety, enriching organizational culture, or reaching Hispanic consumers, our native Spanish-speaking translators can provide the translation needed to reach your business goals.
Call us today at 919-995-2986 for a free quote,  check out our portfolio of our English to Spanish translation work, or fill out the form below.