English to Spanish Translation Services
Spanish is one of the most prevalent languages in North America. It is quickly becoming the second language most spoken in the U.S., the United Kingdom, and Canada. This makes it imperative for businesses to recognize the importance of providing written communication in Spanish in order to fully address this expanding need.
English to Spanish Translation Services in Raleigh can assist you in reaching the growing Hispanic population of employees and consumers. Our native Spanish-speaking translators provide professional services to translate your business documents, marketing materials, books, voice-overs, and much more.
You can expect our translators to be:
Accurate,
Professional, and
Provide the best translation solutions for your business
Don't Rely on Online Translators
Don't rely on online translators who may or may not be native Spanish speakers. My name is Elsa Jimenez and my top-rated team of English to Spanish translators can provide accurate, fast, and culturally relevant Spanish translation services. We are located in the Raleigh area and service companies and clients throughout the nation. Our translators are native Spanish-speaking, born and raised in Hispanic countries, and have lived and worked in the U.S. for many years. We work closely with Hispanics all across the states, which is invaluable in producing translation services that focus on the specific demographic your communication is addressing.
Our Translation Services
Interpreter and Translator Services
Interpreting and translating into Spanish is both a skill and an art, requiring in-depth knowledge because there are multitudes of dialects and regional variations. Though the Spanish generally taught in schools in the U.S. is Castilian, the language that is used prevalently in everyday life is Latin American Spanish. Our Spanish-speaking translators are aware of the regional and cultural differences between dialects from various regions and countries. Using the wrong dialect can result in serious communication errors, like the American Airlines ad that told Latin Americans to "Fly Naked." You can trust that our translation and interpreting services will communicate your message appropriately and effectively to your audience.
Document Translation
If your organization has documents that the Hispanic population needs to read and understand, it's important that the translation is on target with the information and audience. We can translate any document you have such as communiques, bulletins, postings, announcements, employee handbooks, technical specifications, marketing materials, and sell sheets just to name a few.
Employee Handbook Translation
Companies are hiring Hispanics more than ever. This makes it imperative that the information in employee handbooks provided to those Spanish-speaking employees is translated so they are aware of company policies and procedures. Furthermore, companies whose employees perform jobs that involve safety risks can be vulnerable to workman's compensation claims and legal liability when the workers aren't able to read the proper procedures for doing their tasks. Our translators make certain that the communicated information reflects your precise corporate message.
Document Proofreading
In order to ensure that all translated material is conveying the message appropriately, proofreading is a step that can't be skipped over. Our translators have proofreading as an integral part of the translation process so that there are no misunderstandings due to slips in the correct wording or spelling errors that make your company's information look less than professional.
Safety Manual Translation
We recognize the importance of translating safety manuals so they are understood. Federal laws require that these types of "vital documents" are translated effectively into the audience's native language. If there is an incident at the workplace that causes injury, the court will need to know if there were safety materials available to the employees prior to the injury. Your company can be protected if it has the safety procedures written in the appropriate language. Many times, complete safety manual information includes flow charts, diagrams, maps, and so forth to fully convey processes and procedures. Our translators are experienced in all the aspects of translating these types of manuals.
Voice-Over Services
English to Spanish Translation Services in Raleigh has experience providing voice-overs for scripts. Our professional translators know how to take your copy and translate it in order to speak to your specific audience. We are creative in using the language your project requires because it's about more than just the words. It can also require the right tone and voice. We understand the nuances that a voice-over can entail.
Website Translation and Spanish Website Design
Not only is it important to translate printed information, but it can also be beneficial to have a website that is specifically directed to the Hispanic community. Having a Spanish-language website builds trust for Hispanic users and customers. Our English to Spanish services include both the design and development of new websites, as well as the translation of what you already have.
SEO for Spanish Websites
No one can escape the importance of Search Engine Optimization (SEO) for rankings and traffic on your website. If you have both an English and a Spanish version of your website, you need SEO for both. Getting keywords correctly translated isn't necessarily a quick and easy task. You need a translator who is experienced in how to express the keywords for the intended SEO results. It's very common for people to use search terms that are a mix of Spanish and English. We can help you with translated, targeted keywords that address your SEO goals for the website.
Client Testimonials
"It was a pleasure to work with English to Spanish Raleigh. We were in need of translating some of our documents from English to Spanish. I reached out to English to Spanish Raleigh and received an immediate response. Elsa was extremely pleasant to work with and returned all calls and correspondence in a timely manner. I would recommend English to Spanish Raleigh to everyone!"

James Lyons of Time Warner Cable
"It was a pleasure to work with English to Spanish Raleigh. We were in need of translating some of our documents from English to Spanish. I reached out to English to Spanish Raleigh and received an immediate response. Elsa was extremely pleasant to work with and returned all calls and correspondence in a timely manner. I would recommend English to Spanish Raleigh to everyone!

On several occasions, our office has had the opportunity to work with Ms. Jimenez of English to Spanish Raleigh. Her work is accurate, timely, and efficient and her partnership was critical to our success In addition to being an outstanding translator, Ms. Jimenez understands the growing need for this skill in industry and brings a unique perspective and understanding to her work"

Judy Jefferson from State of North Carolina Office of the Governor
Some of Our Projects
---
Technical Translation
Industry: Pharma & Biotech
Region: Multinational
International food, nutrition, and chemical company Ajinomoto reached out to English to Spanish Raleigh to translate an Amino Acid Technologies sell sheet. The sell sheet will be used for Ajinomoto's Latin America efforts.
---
Book Translation
Industry: Books, Authors, Publishing
Region: North America
English to Spanish Raleigh was commissioned by author Robert Knowles and Milestone Publishing House to translate his book, "The Power of Authority" into Spanish.
English version Spanish version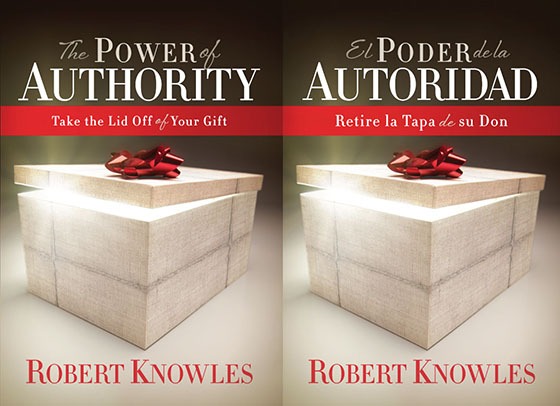 ---
Begin Your Spanish Translation Project Today
Give us a call at 919-629-0020 or fill out this quick form below, and we will be in touch shortly!